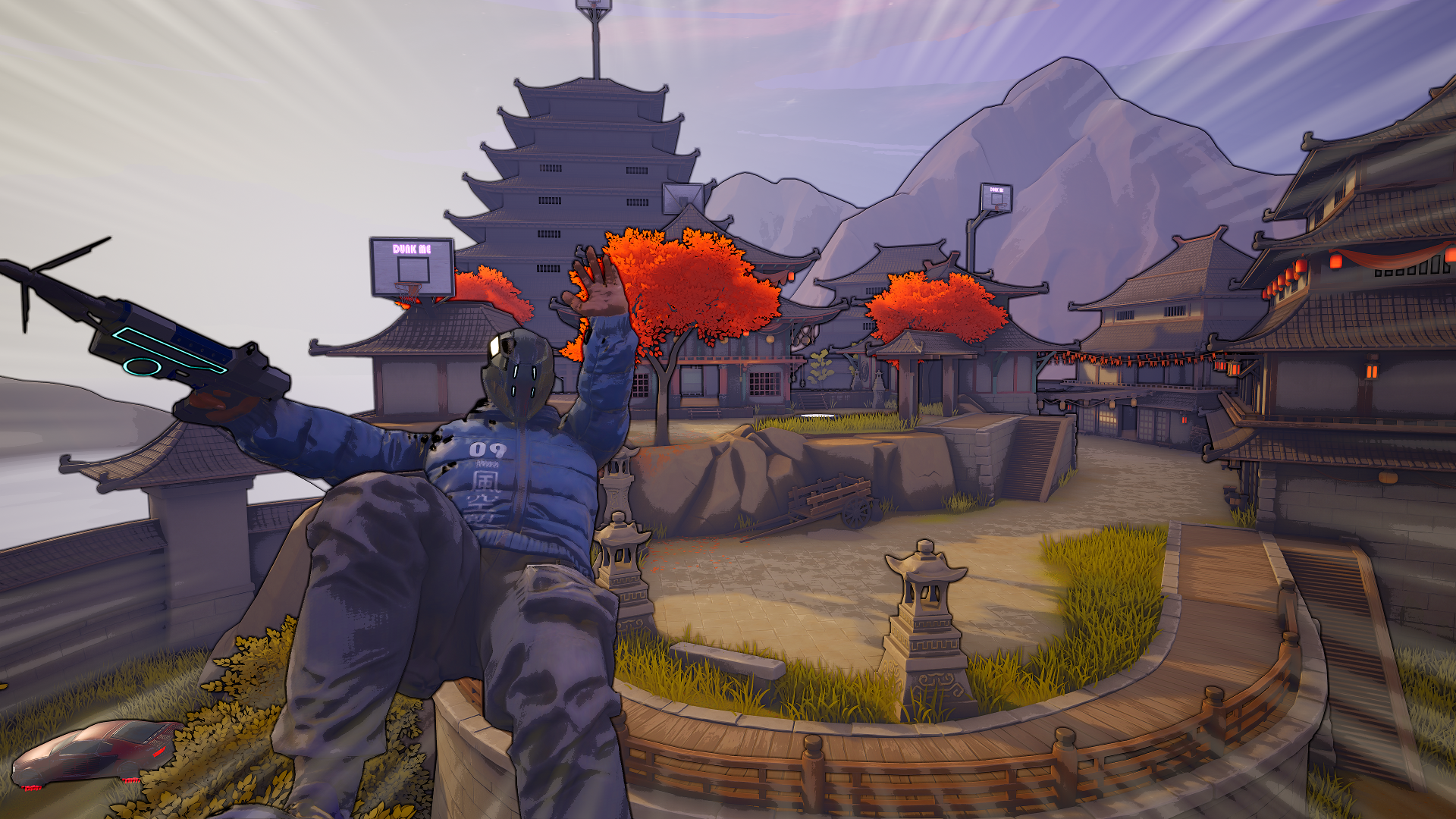 Grapple Hoops
Now Available!
Dunk on your opponents in a fast-paced first person action game with basketball, grappling hooks, parkour and explosions!
FAST-PACED AND AGGRESSIVE COMBAT
Outmaneuver opponents as you wall run and slide behind them leaving them paralyzed after a devastating blow with a basketball to the head.
PC GAMER: "Acrobatic ninjas try shooting a hoop from all the way across town."
ROCK PAPER SHOTGUN: "Acrobatic explosive dunks."
DESTRUCTOID "Grapple Hoops is like the unholy union of Bionic Commando and NBA Jam, and I'm here for it."
FAST AND FLUID GAMEPLAY
Grapple and swing around like crazy, kick doors and windows, run horizontally on any wall, slide under obstacles and use jump pads to launch yourself up in the air and hit top speed quickly.
FEATURES
Simple Controls For Complex Movement Options
A Diverse And Powerful Soundtrack
Player Customization
Compete In Global Leaderboards
Create Your Own Levels